Duke Law School is very proud of its growing numbers of international alumni. We have more than 1,000 international alumni--graduates of the JD, JD/LLM, LLM, and SJD programs. Read more about internationally-focused alumni programs below:
Alumni News Alumni Events Update Duke Law
Photo Galleries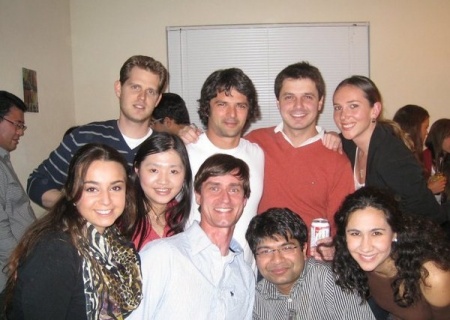 Dragon boat races, job promotions, new children, Duke events, and more. See what your former classmates are doing
You can help represent Duke Law
2010 LLM alumni Clemens Schmied (left) and Christian Zwick represented Duke at the LLM Night in Vienna in March. Several hundred students and young professionals from Vienna and surrounding regions visited the event and spoke with Clem and Christian about their experiences at Duke. If you would like to represent Duke at similar events in your country, email Jennifer Maher.