Jumpstart Your 2L Job Search

Wednesday, February 25, 2015
5:00 - 8:30 PM
Durham Convention Center
Check-in begins at 4:30 PM

Paving the Way for Professional Success
Blueprint for Success is a required event for all 1L students. It offers a unique opportunity to establish meaningful connections with employers from around the country in advance of 2L recruiting season. 1Ls, please register here by February 19th.
Evening Overview
4:30 PM: Student Check-In
5:00 PM: Networking Presentation
6:15 PM: Networking Expo
7:45 PM: Raffle
8:30 PM: Conclusion of Networking Expo - attendess welcome to mingle until 9pm.
Blueprint for Success will be held at the Durham Convention Center, 301 West Morgan Street.

Employers: sign up to be a Sponsor or Participant for 2015!
Blueprint for Success is your first and best opportunity to be introduced to the Duke Law 1L class. Participating employers establish brand presence and help the 1L class practice networking skills by sending representatives to discuss the culture of their organization and areas of expertise. For more information on joining as a Sponsor or Participant in 2015, please email Erin Biggerstaff, Recruiting Coordinator.
2014 Sponsors
Duke Law School extends its deep gratitude to the following law firms for their financial support of this event in 2014. In addition, we thank all participating professionals for sharing their time, knowledge and expertise and for making this such a successful event each year. We greatly appreciate your ongoing support of, and involvement with, Duke Law School and its students.
Gold

Silver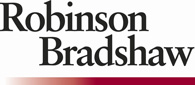 For more information, please contact Erin Biggerstaff.