Income-Based Repayment is a new repayment plan established by the College Cost Reduction & Access Act that can substantially reduce monthly student loan payments. Typically, borrowers who earn less than they owe in federal student loans will be eligible to choose Income-Based Repayment. The good news is that for most borrowers payments will be less than 10 percent of income.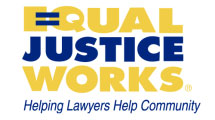 Equal Justice Works provides an excellent summary of Income Based Repayment and Public Service Loan Forgiveness

IBRinfo was created by the nonprofit, nonpartisan Project on Student Debt to help student loan borrowers learn about two new federal loan programs: Income-Based Repayment (IBR) and Public Service Loan Forgiveness.