James E. Coleman, Jr.
John S. Bradway Professor of the Practice of Law, Director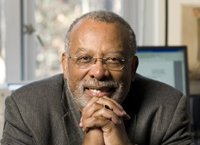 Coleman teaches classes and co-directs clinics relating to criminal law, legal ethics, negotiation and mediation, capital punishment, wrongful convictions, and appellate practice. He joined the faculty after a long career in government service and private practice, including 12 years as a partner in a large law firm in Washington, D.C. In private practice he specialized in federal court and administrative litigation and represented criminal defendants in capital collateral proceedings.
Theresa A. Newman
Clinical Professor of Law, Associate Director
Newman co-directs Duke Law School's Wrongful Convictions Clinic and serves as faculty adviser to the student-led Innocence Project. She is a past president and co-founder of the North Carolina Center on Actual Innocence, a nonprofit dedicated to assisting wrongly convicted North Carolina inmates in obtaining relief. She also is a board member and past president of the Innocence Network, an affiliation of organizations dedicated to providing pro bono legal and investigative services to individuals seeking to prove their innocence and working to redress the causes of wrongful convictions.
Neil Vidmar
Russell M. Robinson II Professor Emeritus of Law, Research Director
Vidmar's scholarly research involves the empirical study of law across a broad spectrum of topics in civil and criminal law. He is a leading expert on jury behavior and outcomes and has extensively studied medical malpractice litigation, punitive damages, dispute resolution, and the social psychology of retribution and revenge. He regularly teaches in all of these areas, offering classes and seminars on social science evidence in law, negotiation, medical malpractice litigation, the American jury, and ethics.
Jamie T. Lau
Associate Clinical Professor of Law, Supervising Attorney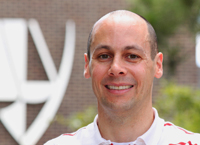 Lau supervises students and litigates innocence cases for the student-led Innocence Project and Duke Law School's Wrongful Convictions Clinic. A 2009 Duke Law graduate, he also co-teaches a seminar on wrongful conviction. HIs law practice includes representing inmates asserting innocence in state and federal court. He has played a role in several exonerations, including that of Wrongful Convictions Clinic client Howard Dudley in May 2016, after nearly 24 years of wrongful incarceration.