The Duke Center on Law & Technology prepares students for the growing landscape of technology in the legal profession through collaboration with Duke's innovative and entrepreneurial initiatives, engagement with local entrepreneurs, and by providing educational opportunities at the intersection of technology and the law.
Interested in receiving the latest updates from the Center on Law & Tech? Sign up here.
Leadership
Jeff Ward, Director
Associate Dean for Technology & Innovation
Associate Clinical Professor of Law
Ward is director of Duke's Center on Law & Technology, which coordinates Duke's leadership at the intersection of law and technology with programs such as the Duke Law Tech Lab, a pre-accelerator for legal technology companies, and the Access Tech Tools initiative, a program to help students and Duke's community partners to employ human-centered design thinking and available technologies to create tools to enhance access to legal services.
Program Support
Kelli Raker
Coordinator of the Entrepreneurial Law Program
Kelli Raker supports Duke's Center on Law & Technology programs and events. She also provides administrative support to the Duke Program in Law & Entrepreneurship.
Reuben Everett Cyber Scholar
Zhanna Malekos Smith
Reuben Everett Cyber Scholar
Jessica 'Zhanna' Malekos Smith joined the Duke Center on Law & Technology and the Center on Law, Ethics, and National Security (LENS) in fall 2018 as the Law School's inaugural Reuben Everett Cyber Scholar.
Graduate Fellows

Charlie Giattino
Giattino is in his final year of a PhD in Neuroscience at Duke. His research with the DCLT focuses on developing policy solutions to mitigate harms from the malicious use of AI, and to develop educational materials that explain AI concepts to nontechnical audiences.

EunYoung Song
Song has a PhD in Neuroscience, and is finishing her MA in Bioethics and Science Policy at Duke. Her research interests include Brain-Computer Interface (BCI) technologies, their novel applications for physical and cognitive enhancement, and relevant concerns of privacy and potential health risks.

Carol Wang
Wang is a visiting scholar from National Chiao Tung University Law School, Taiwan. Her research focuses on policy regulations concerning new technologies, such as drones and self-driving cars. Other research interests include the use of blockchain technology to prevent money laundering.
Undergraduate Fellows

Justin Sherman
Sherman is a junior at Duke University double-majoring in Computer Science (BS) and Political Science (BA). Justin is the Co-Founder and Vice President of Ethical Tech, a social venture empowering ALL people to have a voice in technology innovation, consumption, and regulation.
Research Affiliates

Sean McDonald
McDonald builds governance for technology and technology for governance. Sean is the co-founder of Digital Public, which uses trusts to help communities protect and govern digital assets. He is a lawyer and the CEO of FrontlineSMS, an award-winning global technology company.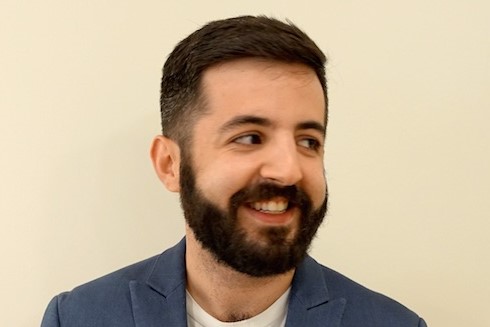 Keith Porcaro
Porcaro is the co-founder of Digital Public, which uses trusts to help communities protect and govern digital assets. Keith is also an adjunct professor at Georgetown Law. His work as a lawyer and a technologist focuses on the formation of legal norms in a digitizing society.