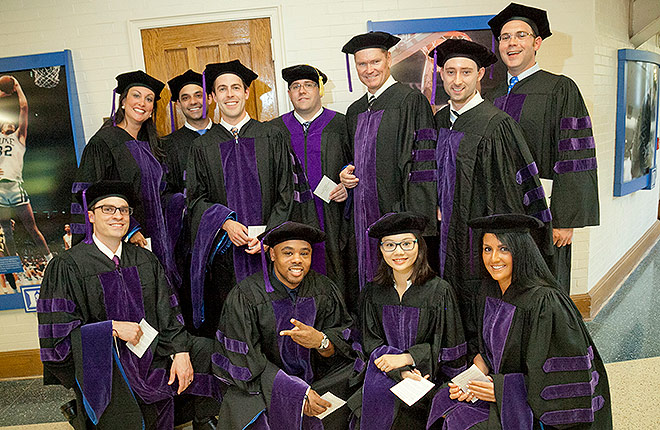 Graduation
Ceremonies held Thursday, May 10 - Sunday, May 13
Congratulations on reaching Graduation! We're proud of all your hard work and look forward to celebrating this milestone with you. This website has information on the required steps for graduation, Schedule of Events, nominations for the Justin Miller Awards, and all the details you will need to be prepared for a worry-free Graduation.
Sorrell to address Class of 2018 at graduation convocation
Michael J. Sorrell '94, president of Paul Quinn College, will address the Class of 2018 at the Law School's graduation convocation on May 12.
Contacts
Office of Student Affairs
Law School, Room 2007
919-613-7007
International Studies Office
Law School, Room 4062
919-613-7033
Office of Events
Law School, Room 2034
919-613-8548
Registrar's Office
Law School, Room 2027
919-613-7027
Alumni & Development Office
Law School, Rooms 1001
919-613-7017