Banner
Panel 2: Immigration Policy and the Availability and Cultivation of Talent to Support U.S. Universities' Missions
Main Content
Thursday, March 3, 2022 | 4:30 p.m.–6:00 p.m. (ET)
What metrics should we use to measure the costs and benefits of various immigration policies that aim to attract STEM talent? What are the most valuable adjustments to the existing immigration programs relevant to universities? How, if at all, should universities change their approach to immigration? Foreign students and scholars make up an important element in the pipeline to staff faculty and research positions in universities and the private sector. Will current immigration policies lead to a future talent shortage, especially in STEM fields?
Panel
DANY BAHAR, Watson Institute at Brown University
ESTHER BRIMMER, NAFSA: Association of International Educators
RICHARD FREEMAN, Harvard University and NBER
CAROLINE WAGNER, The Ohio State University
STUART BENJAMIN, moderator, Duke Law School
---
Image Above Text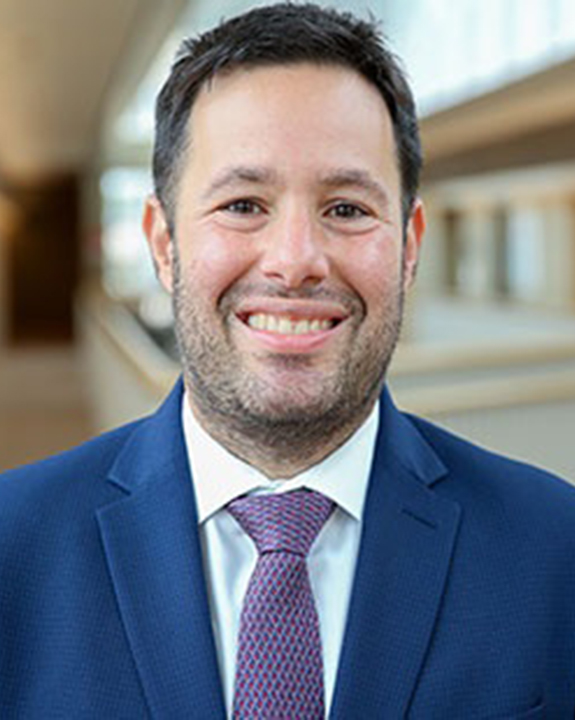 Content
Associate Professor of the Practice, Watson Institute in Brown University
Dany Bahar is an Associate Professor of the Practice at the Watson Institute in Brown University. An Israeli and Venezuelan economist, he is also affiliated to the Growth Lab at Harvard Center for International Development, the Brookings Institution, CESifo Group Munich and IZA Institute of Labor Economics. His research sits at the intersection of international economics and economic development, focusing on the diffusion of technology and knowledge within and across borders, as measured by productivity, structural transformation, exports, entrepreneurship and innovation, among other factors. Lately, his research has focused on migrants and refugees as drivers of this process and, more broadly, on the benefits that migrants and refugees bring to both their countries of origin and destination. Bahar holds a B.A. in systems engineering from Universidad Metropolitana (Caracas, Venezuela), an M.A. in economics from the Hebrew University of Jerusalem, an M.P.A. in international development from Harvard Kennedy School, and a Ph.D. in public policy from Harvard University.
Image Above Text
Content
Executive Director & CEO, NAFSA: Association of International Educators
Esther Brimmer, DPhil, serves as the executive director and chief executive officer of NAFSA: Association of International Educators. Dr. Brimmer's distinguished career includes three appointments within the U.S. Department of State, serving most recently as the assistant secretary for international organization affairs from April 2009 to 2013. Prior to joining NAFSA, Dr. Brimmer was professor of practice of international affairs at George Washington University's Elliott School of International Affairs. She was also an adjunct senior fellow for international institutions at the Council on Foreign Relations, and a senior adviser at McLarty Associates. She was previously deputy director and director of research at the Center for Transatlantic Relations at the Johns Hopkins University's Paul H. Nitze School of Advanced International Studies and was a member of the faculty. She also taught at the College of Europe in Belgium, and was a senior associate at the Carnegie Commission on Preventing Deadly Conflict. Earlier, she served on Capitol Hill as a legislative analyst for the Democratic Study Group in the U.S. House of Representatives. Immediately after earning her doctorate from Oxford University, she spent two years as a management consultant with McKinsey & Company.
Image Above Text
Content
Professor
Harvard University
Richard B. Freeman holds the Herbert Ascherman Chair in Economics at Harvard University. He is Faculty co-Director of the Labor and Worklife Program at the Harvard Law School, a Research Associate at the National Bureau of Economic Research, and co-Director of the Harvard Center for Green Buildings and Cities. He received the Mincer Lifetime Achievement Prize from the Society of Labor Economics in 2006, and the IZA Prize in Labor Economics in 2007. In 2011 he was appointed Frances Perkins Fellow of the AAPSS. In 2016 he received the Global Equity Organization (GEO) Judges Award, honoring exceptional contribution towards the promotion of global employee share ownership. Also in 2016, he was named a Distinguished Fellow of the American Economic Association. The award citation describes Richard as "an enormously innovative labor economist who has made pioneering contributions to virtually every aspect of the field.&rdquo His recent publications include: Shared Capitalism at Work: Employee Ownership, Profit and Gain Sharing, and Broad-based Stock Options (2010), The Citizen's Share: Putting Ownership Back Into Democracy (2013), and U.S. Engineering in a Global Economy (2018).
Image Above Text
Content
Professor
The Ohio State University
Caroline S. Wagner is a faculty member at the John Glenn School of Public Affairs, The Ohio State University since 2011, where she is an affiliate of Battelle Center for Science in the Public Interest, and the East Asian Studies Center. From 2011 until 2020, she held the Milton & Roslyn Wolf Chair in International Affairs. From 2011 until 2016, she served as the director the Battelle Center for Science & Technology Policy. Dr. Wagner earned a doctorate from the University of Amsterdam School of Communications Studies (ASCoR) in Science and Technology Dynamics, Netherlands; a Master of Arts degree in Science, Technology and Public Policy from George Washington University Elliott School of International Affairs, Washington DC; and a Bachelor of Arts degree from Trinity College, Washington, DC. Her career in science, technology, and innovation policy analysis has spanned work as an intelligence analyst, staff member at the U.S. Dept. of State and U.S. Congress, the RAND Corporation, and the White House Office of Science and Technology Policy. She has authored and co-authored numerous books and articles; and is a member of numerous organizations including the American Association for the Advancement of Science and the Council of Foreign Relations.
Image Above Text
Content
Faculty Co-Director
The Center for Innovation Policy at Duke Law
& William Van Alstyne Professor of Law
MODERATOR
Stuart Benjamin is the Douglas B. Maggs Professor of Law and co-director of The Center for Innovation Policy at Duke Law School, as well as the William Van Alstyne Professor of Law. Benjamin is a coauthor of Internet and Telecommunication Regulation (2019) and Telecommunications Law and Policy (multiple editions), and has written numerous law review articles. He has testified before House and Senate committees as a legal expert on a range of topics. Before joining Duke, he taught at The University of Texas School of Law and the University of San Diego School of Law. Previously, Benjamin clerked for Judge William C. Canby of the United States Court of Appeals for the Ninth Circuit and for Supreme Court Justice David H. Souter; worked in the Office of Legal Counsel in the U.S. Department of Justice; worked as an associate with Professor Laurence Tribe; and served as staff attorney for the Legal Resources Centre in Port Elizabeth, South Africa. He received his B.A. and J.D. from Yale University.
Co-Sponsors