Banner
Main Content
Access Services
Associate Director for Public Services
Senior Lecturing Fellow
919-613-7116
Acquisitions
Acquisitions/Serials Librarian
919-613-7070
Shyama supervises operations of ordering, claiming and receiving all library materials, including electronic resources, and is responsible for monitoring the library budget and compiling statistical reports.
Acquisitions/Serials Associate
919-613-7063
Marsha is responsible for paying invoices, and maintaining and reconciling financial records for library acquisitions funds. She is also responsible for receiving new acquisitions and solving delivery problems.
Acquisitions/Serials Assistant, Sr.
919-613-7064
Elisa creates orders for library materials and downloads records for the online catalog. She also receives depository government document shipments and checks in treatise supplements.
Archives & Gifts
Associate Director for Administration and Scholarship
Senior Lecturing Fellow
919-613-7198
Cataloging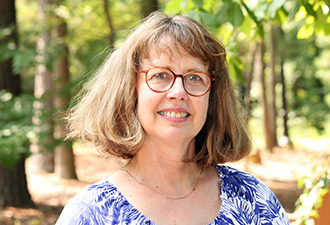 Serials & Collections Management Specialist
919-613-7067
Kathleen performs tasks related to cataloging, maintaining and updating the electronic and print collections at the library. She also creates and updates content in Duke Law's institutional repository.
Digital Resources Librarian
919-613-7028
Sean is responsible for the development and maintenance of services to improve access to information resources, including the cataloging of library materials and the support of metadata services for the Law School scholarship repository and library website.
Collection Development
Associate Director for Administration and Scholarship
Senior Lecturing Fellow
919-613-7198