PUBLISHED:
September 01, 2015
Duke Law welcomes International LLM class of 2016
The Duke Law LLM class of 2016 includes lawyers from across the globe whose professional experience and interests span the legal spectrum.
The class is comprised of 97 LLM students from 41 countries, including the law school's first students from Mongolia and Cuba.  Students include an official from the Vietnamese Ministry of Justice, a former judge from Cuba, an Israeli public defender, and others with experience in legal matters ranging from high-profile corporate mergers and banking and financial regulation to the rights of criminal defendants.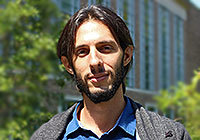 The students are supported by a diverse array of organizations, including the Fulbright Scholar Program, Amideast, the Palestinian Rule of Law Program of the Open Society Foundation, the Friends of the Public-Private Partnership for Justice Reform in Afghanistan, and Duke Law's China Global Leader Scholarship Program.
Osvaldo Miranda, the Law School's first Cuban student, received the Judy Horowitz LLM Scholarship to attend Duke. The scholarship fund honors Judy Horowitz, the architect of Duke Law's International LLM program who retired in 2013 after leading the program for 33 years. 
Miranda, who served as a judge on one of Cuba's 14 commercial courts after graduating from Havana University Law School, said his life has been a whirlwind since he decided, last December, to seek admittance to an American LLM program.
"I was in Canada working with a client on December 17 when I saw on the news that the American and Cuban governments had agreed to ease restrictions after secret negotiations," said Miranda, who has represented foreign corporations and individuals investing in Cuba since he left the judiciary. "And my first thought was, 'This is a joke, this isn't real.'  My second thought was, 'Americans are going to become maybe the main source of investment in Cuba. If I add an American legal education to my background in Cuban commercial law, I could be a corporate lawyer for international firms investing in Cuba.' And I thought my best shot was to get the best American legal education I could get."
The neighboring but not-meshing bureaucracies of the Cuban and U.S. governments have incompatible processes for travel and foreign study, Miranda said. "It's the small things that cause big problems, and they haven't been identified by the government yet because so few people have had the opportunity to encounter them. Just getting here was my worst problem. But now I am here, and I am excited for the opportunity."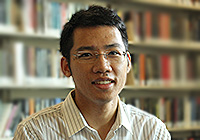 Viet Nguyen, a lawyer with the Department of International Law in Vietnam's Ministry of Justice, said Duke's LLM program came highly recommended by colleagues in the private and public sectors.
"I met a lot of people who came home from studying law in the U.S. and my bosses in both my law firm and the Ministry of Justice studied at LLM programs in U.S. law schools," said Nguyen, who earlier represented foreign investors for a private firm. The excellent international law and business law faculty attracted him, as did Duke's small class size, he said. "I want to study more closely with other students and professors and really appreciate the close and tight community at Duke Law."
Dan R. Miyagishi, a legal and loan officer at Tokyo's Japan Bank for International Cooperation, said he also decided on Duke in part because of the faculty who specialize in international and business law, like Professor Steven Schwarcz and James Cox.
"After graduation I'd like to get into private practice as a finance lawyer," said Miyagishi. "International finance is involved with policy and business, and Duke has all of these. It's a prestigious school with great faculty and a good place for me to deepen my knowledge of law, public policy, and business."
An aspiring Olympian long-jumper who trains daily for the Rio Olympics' qualifying tests in June in Tokyo, Miyagishi holds gold medals for long jumping in the 2010 All Japan University Track and Field Championship and the 2012 Singapore Track and Field Championship.
Maria Fernanda Diago, a Colombian lawyer in the Bogota-based firm of Philippi Prietocarrizosa & Uría, handles corporate and contract law, mergers and acquisitions, capital markets, financial regulation, and private equity and foreign exchange matters for her clients. Duke Law's faculty and curriculum seemed a perfect fit for her interests, she said. "I loved the amazing combination of corporate and commercial law with securities and banking law faculty. I loved that the courses were very specialized and also very practical. Duke was one of the only law schools that I was considering that offered a derivatives course for lawyers, and with an amazing professor, Professor Lawrence Baxter, as well. That really caught my attention because I'm one the few derivatives lawyers in Colombia."
Israeli lawyer Lior Golan also came to Duke Law with a clear idea of what he wanted to pursue during his year in Durham: in-depth studies in U.S. criminal justice and indigent defense.
"For some reason, I've always known that I wanted to be a defense attorney. I don't know why, I don't have lawyers in my family — or criminals. But it has been in my mind since high school."
Golan interned with the Israeli Public Defender's Office as a law student.
"I knew I wanted to stay with the Public Defender's Office immediately," he said. "At the moment, I don't think that in Israel there is a better school to learn or a better place to practice criminal law."
One of Golan's goals is to learn as much as he can about the American criminal justice and public defense systems, and to compare it with Israel's younger, 20-year old public defense system.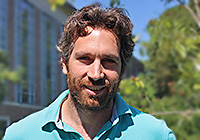 The American legal system is considered a leader regarding defendants' rights," Golan said. "And when you're a criminal defense attorney, it's important to be creative. I think that learning about how different legal systems balance defendants' rights with opposing values, like public safety for instance, might open my mind and lead to a broader way of thinking that I can implement in my cases."
There are other, practical reasons for his LLM venture, Golan said.
"I want to work on my representation skills, like trial practice and legal writing, and doing all of this in English will only make me sharper. It's a great challenge." He also hopes to engage with the Wrongful Convictions Clinic, he said.
"I look at it like this: If I was on a football team, it would be training camp," said Golan. "I'm glad to have the opportunity to go to the best training camp in law."
In addition to the LLM students, the Law School welcomed three new students, from China, Ireland and Israel, into the SJD program.  They join a cohort of twelve students from eight additional countries who are in various stages of preliminary study, research, and writing their dissertations.