Recent faculty scholarship pertaining to financial crisis, regulatory reform, systemic risk, and sovereign debt
David F. Levi
Dean and Professor of Law
Prior to his appointment as dean of Duke Law School in July 2007, Levi was the Chief United States District Judge for the Eastern District of California, with chambers in Sacramento. By appointment of the chief justice of the United States, he was chair of the Civil Rules Advisory Committee (2000-2003) and chair of the Standing Committee on the Rules of Practice and Procedure (2003-2007). He currently serves as a member of that committee.
Lawrence Baxter
Professor of the Practice of Law
Baxter focuses his teaching and scholarly research on the evolving regulatory environment, domestically and inter­nationally, for financial services and beyond. A member of the Duke Law faculty from 1986 to 1995, Baxter returned in 2009 after more than a decade with Wachovia Corp., where he most recently led the bank's eCommerce initiatives.
Bill Brown '80
Professor of the Practice of Law
Brown is cofounder of Palmer Labs, LLC, and 8 Rivers Capital, LLC, which focus on financing and com­mercializing technologies in a range of areas. He joined the faculty in 2009 after holding leadership posi­tions at Goldman Sachs & Co., AIG International, and Morgan Stanley. His teach­ing focuses on entrepreneur­ship, business law, business planning, capital markets, and corporate finance.
James Cox
Brainerd Currie Professor of Law
A leading expert in corporate and securities law, Cox's classes include Corporate Finance, Securities Regulation, Current Issues in Law & Markets, and Strategies in Business Transactions. He has pub­lished extensively in the areas of market regulation, corporate governance, and securities class actions, and testified before the U.S. House and Senate on insider trading, class actions, and market reform issues.
Steven Schwarcz
Stanley A. Star Professor of Law and Business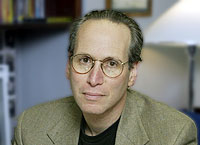 Schwarcz is a top scholar in the areas of insolvency and bankruptcy law; international finance, capital markets, and systemic risk; and commercial law. Before entering the acad­emy he represented top banks and financial institutions in structuring innovative capital market financing transactions and helped to pioneer the field of asset securitization. He has testified in Congress and written extensively on matters relating to the finan­cial crisis and systemic risk.
Mitu Gulati
Kimberly D. Krawiec
Selected student scholarship pertaining to the European debt crisis:
Related blogs:
http://www.theparetocommons.com/
Ted Kaufman's regular commentary for The Huffington  Post and Delaware Online and other publications can be found at www.tedkaufman.com.