Banner
Main Content
Heading
Duke Law School's facilities provide an ideal setting for learning and study for students, faculty, and staff and a welcoming environment for alumni, friends, and the wider Duke Law community.
The Law School is located directly next door to Duke's Fuqua School of Business and across the street from the Sanford School of Public Policy, and a short walk from the university's other graduate and professional schools as well as its picturesque quads and neo-Gothic buildings. This central location facilitates interdisciplinary research, teaching, and collaboration.
The centerpieces of the Law School are Star Commons, a beautiful, light-filled atrium space, and the J. Michael Goodson Law Library. All of the Law School's classrooms are state-of-the-art teaching spaces. The clinic wing, fashioned as a separate law office, provides space for students to work in teams and meet confidentially with clients.
The Law School also offers opportunities to enjoy outdoor study and relaxation. The Beber Sculpture Garden is a quiet, wooded area with ample tables and study locations as well as a barbecue space for community gatherings. Marcy's Garden and Noble Plaza include additional seating and open, grassy areas for relaxation or the occasional Frisbee toss.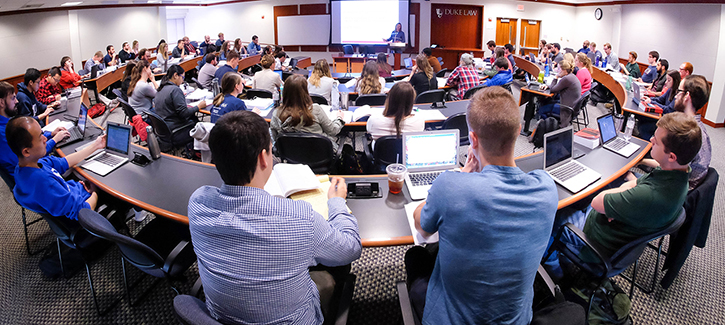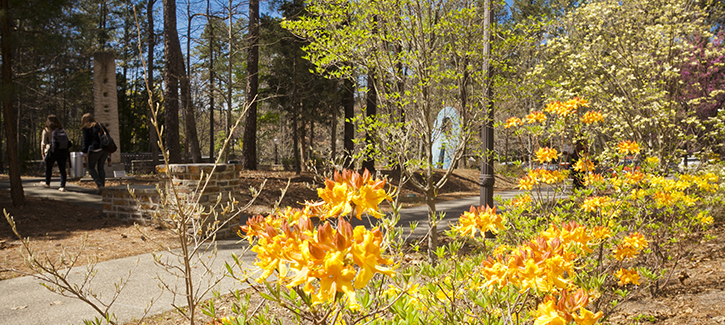 Heading
Innovation in the classroom
Content
Duke Law sets the standard in classroom technological innovation. Classrooms are wired with data-video projection, Smartboard technology systems, wireless and table microphones, and power hook-ups at every seat.