Overview
Fellowships with the Duke Center on Law & Technology include a diverse set of opportunities for current students (graduate or undergraduate), recent graduates including post-docs, and practitioners to support interdisciplinary research related to law and technology. Current Scholars, Fellows, and Research Affiliates are listed below.
Fellows may be local to Duke University, or be non-resident or affiliates
Fellows do not need to be US citizens, but must secure their own visa sponsorships
Undergraduate students from Duke University or outside schools may apply for either an undergraduate Fellowship or Research Affiliate position
Pre-doctoral and post-doctoral Fellowships and Research Affiliate positions are available to non-Duke students and working professionals
Fellows and Research Affiliates are typically 10-12 month appointments for individuals working at the intersection of law, technology, policy, and other disciplines. Funding for Fellowships may be used to support attending conferences and workshops in furtherance of research project or to present research.
We'll be highlighting our Fellows' research on Thursday, April 4, 2019 at 5:30 pm at the Law & Tech Research Symposium.
Interested in applying to our Fellowship program? Contact Kelli Raker at kelli.raker@law.duke.edu.
Interested in receiving the latest updates on fellowship and research opportunities? Sign up here.
Inaugural Reuben Everett Cyber Scholar
Jessica 'Zhanna' Malekos Smith joined the Duke Center on Law & Technology (DCLT) and the Center on Law, Ethics, and National Security (LENS) in fall 2018 as the Law School's inaugural Reuben Everett Cyber Scholar.
This full-time position is funded through the generous support of the Everett Family Trust.
2018-2019
Charlie Giattino
Charlie is in his final year of a PhD in Neuroscience at Duke. His dissertation research has focused on using electroencephalography (EEG) to understand the brain basis of cognitive functions such as attention, working memory, and even our conscious awareness of the world, most recently by applying machine learning (ML) techniques to decode brain activity.
Charlie's fascination with intelligent systems like the brain, coupled with an avid interest in emerging technologies, has led to a particular fascination with artificial intelligence (AI) and its growing impact on our world. Charlie's ultimate goal is to aid in the interdisciplinary effort to ensure that these impacts are as universally beneficial as possible.
As a DCLT Fellow, Charlie is working with Director Jeff Ward to develop legal and policy solutions for mitigating harm from the malicious use of AI, primarly by exploring how public health approaches to dealing with systemic risk (e.g., from infectious disease) can be usefully applied to the AI context. Charlie also plans to develop a multimedia educational series that explains AI, ML, and related concepts in a way that is accessible to a broad, nontechnical audience. His goal is for this series to help more people--from lawyers to policymakers to the average citizen--contribute to the immensely important discussion around AI, its uses, and its impacts on our society.
Charlie graduated from Texas A&M University in 2009 with a BBA in Management. He worked for two years after as a project manager for the US Air Force, supporting the development and acquisition of new technologies, before deciding to radically alter his career trajectory. He hopes his unique and varied background will be a strength as he enters the world of AI policy and strategy.
---
Eun Young Song
Eun Young is returning to the Duke Center on Law & Tech as a Fellow for a second year in 2018-2019.
Eun Young has a PhD in neuroscience, and recently completed her MA in Bioethics and Science Policy at Duke. As a DCLT Fellow, her research interest is in Brain-Computer Interface (BCI) technologies, their novel applications for physical and cognitive enhancement, and relevant concerns of privacy and potential health risks. Her projects are focused on developing legal and regulatory regimes for disclosure, consent, and privacy in the context of commercial non-therapeutic use of BCI to protect consumers and patients' interests.
The majority of her PhD work involved a system-level approach to the study of cognitive information processing with methods of in vivo electrophysiology and behavioral training in animal models. She joined the neurobiology department at Duke University School of Medicine as a postdoc researcher, and worked on multiple projects to elucidate neural mechanisms of motor learning in the cerebellum.
While she worked in neuroscience laboratories, she was increasingly drawn toward ethical questions raised by the powerful new tools for altering living tissue and manipulating neural systems that have been made available by advances in biomedical and neuroscience research. These questions led her to the Duke MA program for Bioethics and Science Policy, where she could explore diverse aspects of the ethical and legal implications of science, with a focus on FDA regulations to promote public health and to ensure the safety and efficacy of new medical products.
Eun Young received her B.A. in Psychology and Ph.D. In Neuroscience from Ajou University in South Korea. She worked at SUNY Downstate Medical Center as a postdoc researcher. She recently completed her summer internship in Duke Office of Regulatory Affairs and Quality (ORAQ).
---
Carol Wang
Yen-Dun 'Carol' Wang is a visiting scholar from National Chiao Tung University Law School, Taiwan.
Her research focuses on regulations concerning new technologies. She had experience participating in a project regarding the application of A.I in judicial proceedings. Furthermore, she is interested in blockchain technology and did some research on how to use blockchain to prevent money laundering. Currently, she is working on a project based on unmanned vehicles including drones and self-driving cars.
Carol's thesis will be researching policy and regulations for drone usages, primarily focused on the commercial use of drones. She plans to outline the potential threats of drones and provide solutions. For example, highly populated areas face greater problems relevant to safety, privacy and property and should have stricter administrative regulations compared to places with low population density.
---
Undergraduate Fellows
2018-2019
Justin Sherman
Justin Sherman is a junior at Duke University double-majoring in Computer Science (B.S.) and Political Science (B.A.). Justin is the Co-Founder and President of the Duke Cyber Club and the Duke Cyber Team; and a Fellow at Interact, where he was one of 50 technologists out of 1,000 applicants in the world awarded for his work on technology and social impact. He is a former Fellow with the Duke University Program in American Grand Strategy. Justin has previously worked with Tripwire, New America's Cybersecurity Initiative, and the NSA's Laboratory for Analytic Sciences, and his writing on cyber policy and technology ethics has appeared in dozens of publications, including POLITICO, Journal of Cyber Policy, Defense One, The Strategy Bridge, Real Clear Policy, Pacific Standard, and for the Council on Foreign Relations.
Justin is the Co-Founder and Vice President of Ethical Tech, a social venture empowering ALL people to have a voice in technology innovation, consumption, and regulation. Under his leadership, it developed one of the first training modules for judges to learn about the prejudiced recidivism predictors used in state courts across the country, and now, Ethical Tech is developing the first open source "Ethical Tech 101" college class curriculum. Through his Fellowship at the Duke Center on Law & Technology, Justin aims to continue this important work and grow Ethical Tech's contributions to society.
2018-2019
Sean McDonald
Sean McDonald builds governance for technology and technology for governance. Sean is the co-founder of Digital Public, which uses trusts to help communities protect and govern digital assets. He is a lawyer and the CEO of FrontlineSMS, an award-winning global technology company.
Sean is a Visiting Fellow at Stanford's Digital Civil Society Lab, and a former Affiliate at Harvard's Berkman Klein Center. Sean is on the Board of the Center for Internet & Society, a member of ICANN'S Rights Protection Mechanism Group. Sean is an advisor to Digital Democracy and the IEEE's Ethics and AI Committee.
Sean is also a researcher and writer whose work has been published by the Review of the International Committee of the Red Cross, Stanford Social Innovation Review, Cornell's Legal Informatics Institute, IRIN, Innovations Journal, among others. He holds a JD/MA from American University, with specializations in international law and alternative dispute resolution.
Keith Porcaro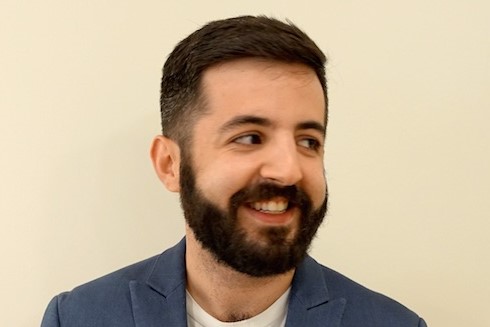 Keith Porcaro is a lawyer and technologist. His work focuses on the formation of legal norms in a digitizing society.
Keith is the co-founder of Digital Public, which uses trusts to help communities protect and govern digital assets. Keith is also an adjunct professor at Georgetown Law, where he teaches a class on Criminal Justice Technology, Policy, and Law; an affiliate at Harvard's Berkman Klein Center; and a technology consultant for nonprofits and legal aid organizations.
Previously, Keith was CTO/General Counsel at SIMLab, where he helped governments, legal aid organizations, and other nonprofits use technology to make services more accessible.
Keith has a JD from Duke Law School and a BSFS from Georgetown University's School of Foreign Service. He is licensed to practice law in California.
Laia Bertran Manyé (Graduate Fellow, 2017-2018)
Laia Bertran Manyé is an experienced European-trained attorney.
As a DCLT Fellow, Laia's research area focused on the new European Union's Privacy Regulation, the General Data Protection Regulation (GDPR). Her main project was within EDRM, the organization that developed the well-known leading standards for e-discovery. EDRM's GDPR new initiative sought to create a set of guidelines for cross border data transfers taking place during e-discovery between EU and US under the GDPR. (for more information on the project please read EDRM Announces Cross-Border E-Discovery Initiative to Help Organizations Comply with GDPR).
Laia graduated from Duke University School of Law in May 2017 (Duke Law scholar), specializing in Privacy, Intellectual Property and New Technologies law. At Duke, she wrote her research paper on the GDPR and consent, exploring the requirements that US companies should fulfill to use an individual's consent as its basis to process personally identifiable information as defined by the European Union.
Prior to Duke, she joined the firm J&A Garrigues in Barcelona for three years where she was a member of the litigation and intellectual property team working in a broad range of domestic and international matters.
Laia received her LL.B. in Law from Universitat Rovira i Virgili (Tarragona, Spain) and her Masters in Professional Legal Practice from Universitat Pompeu Fabra (Barcelona, Spain). She speaks English, Spanish, Italian, French and Catalan.
---
Cassi Carley (Graduate Fellow, 2017-2018)
Cassi finished her Ph.D. in Computer Science at Duke while a DCLT Fellow. Her Ph.D. thesis work was in computer vision and AI, exploring the classification of activities that involve patterns of hand motion and manipulation. She now attends NYU School fo Law and looks forward to a career in tech law and policy.
As a fellow at the Duke Center on Law & Technology and through her participation in the Bass Connections Moral AI and Adaptive Regulations groups, she founded Ethical Tech, an inclusive, decentralized, online platform to bring together communities focused on the mindful consumption, innovation, and regulation of technology.
Cassi also worked on The Tech Trust, a multi-stakeholder certification process aimed at cultivating responsible technology that positively impacts society, and hosted FUTURE, an event which engaged high school students in a discussion of the potential impacts of technology and to expose them to different career paths and potential roles that they can play in engineering an inclusive, positive future. Duke students from Robotics, Computer Science, Neuroscience & Law led discussion topics on police body cameras, neuro-prosthetics, algorithms in education, etc. The event also featured a robotics lab tour, conversations on the role of tech in our lives, and a keynote from Katherine Manuel, Thomson Reuters' Senior VP of Innovation, on the importance of diversity in technology.
Cassi graduated from Duke in 2011 with a B.S. in Public Policy and Computer Science. A Pittsburgh native, Cassi is a huge Steelers (and sports) fan. In her free time, she loves learning about robot law, playing board games, coaching youth lacrosse goalies, listening to podcasts, and reading comics.
---