Banner
Main Content
Content
Jeff Ward, Director
Associate Dean for Technology & Innovation
Associate Clinical Professor of Law
Jeff Ward is director of Duke's Center on Law & Technology, which coordinates Duke's leadership at the intersection of law and technology.
Content
Kelli Raker, Program Support
Coordinator of Entrepreneurial Law Programs
Managing Director of the Duke Law Tech Lab
Kelli Raker supports Duke's Center on Law & Technology programs and events. She also provides administrative support to the Duke Program in Law & Entrepreneurship.
Research Assistants
Image Above Text
Content
Mandy Boltax is a rising 2L at Duke Law pursuing a JD with a Certificate in Public Interest and Public Service Law. Prior to law school, Mandy worked as a full-stack software engineer, developing mobile and web applications. Currently, Mandy works with Prof. Ward on the Access Tech Tools Initiative to design and build technology that aims to improve the efficacy and reach of the Duke Legal Clinics.
Image Above Text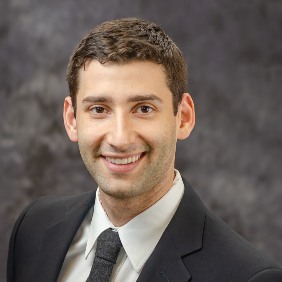 Content
Andrew Hayes is a rising 3L at Duke Law. Prior to Duke he spent five years managing Electronic Medical Records projects at academic medical centers, commercial laboratories, and a public mental hospital. His research focuses on evolving standards for managing 'Big Health Data'. He works with Prof. Ward on a textbook focused on the utility of AI and unique challenges of working with medical data.
Image Above Text
Title
Roberto Daniel Lopez Moncayo
Content
Roberto Lopez is an Ecuadorian engineer who is currently pursuing his Master of Engineering Management degree at the Pratt School of Engineering. Roberto has a background in industrial engineering with a specialization in Business Operations and Strategies. He is working with Prof. Ward to construct the first Engineering Ethics Platform to educate young engineers through exposure to cases studies and framework on how to solve ethical dilemmas.
Image Above Text
Content
Meredith Thompson is a rising 3L at Duke Law, currently pursuing a JD and an LLM in Law & Entrepreneurship. She previously studied Applied Economics and Management at Cornell University. She is working with Prof. Ward to develop a module for 1L Property courses on the intersection of AI and intellectual property protection to prompt students to think about how AI challenges traditional notions of property law.
Faculty Affiliates
Image Above Text
Content
Dr. Ariana Eily served as a postdoctoral associate in Science and Society, focusing on science communication. Her work includes science communication training and coaching, as well as working with the science communication team of the North Carolina PFAS Testing Network. She led an interdisciplinary team exploring STEAM initiatives at Duke, using improv to help scientists become better communicators, creating courses to expand our thinking about how science and society interact, and establishing a science-art exhibit called the Art of a Scientist.
 
She earned her PhD from the Biology department and Cell and Molecular Biology program at Duke University. An alumna of Rollins College, she has long had a passion for making science more inclusive, and a large part of her dedication to science communication and STEAM is that they open the door to making science accessible to everyone. Starting fall 2020, Dr. Eily is now an Instructor of Biology at the North Carolina School of Science and Mathematics.
Image Above Text
Content
Prof. Raina Haque teaches at Wake Forest School of Law and Duke University School of Law, focusing on computational law & emergent technologies. She was previously a fintech business analyst and software engineer at a major Wall Street financial firm working in (ironically) clearance, trade, and settlement and global portfolio technologies. She is among the first patent attorneys to work in the blockchain technologies space. Prof. Haque regularly speaks at major law schools and professional lecture series in New York City and Silicon Valley and advises regulatory bodies regarding emerging technologies. She is a former bioinformatics deep artificial neural network engineer fellow of the Nuclear Magnetic Resonance Lab of National Institutes of Environmental Health Sciences.
She is passionate about the ethically informed, interdisciplinary role that this coming generation of jurists and engineers can and must take in the realm of emergent technologies and entrepreneurialism.
 
Image Above Text
Title
Prof. Philip M. Napoli
Content
Philip M. Napoli is the James R. Shepley Professor of Public Policy and a Faculty Affiliate with the DeWitt Wallace Center for Media & Democracy. He also serves as a Docent at the University of Helsinki. Prof. Napoli's research focuses on media institutions and media regulation and policy. He has provided formal and informal expert testimony on these topics to government bodies such as the U.S. Senate, the Federal Communications Commission, the Federal Trade Commission, and the Congressional Research Service.
He is the author of four books, has also published over 50 articles in legal, public policy, journalism, and communication journals, and contributed over 30 invited book chapters in edited collections. He has been interviewed in media outlets such as the NBC Nightly News, the New York Times, the Huffington Post, the Los Angeles Times, Rolling Stone, Politico, and National Public Radio.
Left Side Content
Charlie Giattino completed his PhD in Neuroscience at Duke while a DCLT Fellow in 2017-2019. His dissertation research focused on using electroencephalography (EEG) to understand the brain basis of cognitive functions such as attention, working memory, and even our conscious awareness of the world, most recently by applying machine learning (ML) techniques to decode brain activity.
As a DCLT Fellow, Charlie worked with Director Jeff Ward to develop legal and policy solutions for mitigating harm from the malicious use of AI, primarily by exploring how public health approaches to dealing with systemic risk (e.g., from infectious disease) can be usefully applied to the AI context.
Button
Link
Right Side Content
Keith Porcaro is a lawyer and technologist. An adjunct professor at Georgetown Law, he teaches a class on Criminal Justice Technology, Policy, and Law. Keith is also an affiliate at Harvard's Berkman Klein Center and a technology consultant for nonprofits and legal aid organizations.
Previously, Keith was CTO/General Counsel at SIMLab, where he helped governments, legal aid organizations, and other nonprofits use technology to make services more accessible.
Keith has a JD from Duke Law School and a BSFS from Georgetown University's School of Foreign Service.
Button
Link
Past Fellows, Scholars, & Research Assistants
Image Above Text
Content
Laia Bertran Manyé served as a Fellow from 2018-2019; her research area focused on the European Union's General Data Protection Regulation (GDPR), creating a set of guidelines for cross border data transfers taking place during e-discovery between EU and US under the GDPR. 
Laia graduated from Duke University School of Law in 2017, specializing in Privacy, Intellectual Property and New Technologies law. Laia received her LL.B. in Law from Universitat Rovira i Virgili (Tarragona, Spain) and her Masters in Professional Legal Practice from Universitat Pompeu Fabra (Barcelona, Spain).
Image Above Text
Content
Cassi Carley served as a Fellow in 2017-2018. She founded the nonpartisan Ethical Tech, focused on research, education, and policy development across all industries and socioeconomic groups. She also worked on The Tech Trust, a certification process aimed at cultivating responsible technology, and hosted high school students for a discussion of the potential impacts of technology and the roles that they can play in engineering an inclusive, positive future. 
Cassi graduated from Duke with a B.S. in Public Policy and Computer Science. She now attends NYU School of Law and looks forward to a career in tech law and policy. 
Image Above Text
Content
Eun Young Song has a PhD in neuroscience and an MA in Bioethics and Science Policy from Duke. As a DCLT Fellow from 2017-2019, her research interest focused on Brain-Computer Interface (BCI) technologies, their novel applications for physical and cognitive enhancement, and relevant concerns of privacy and potential health risks.
Eun Young received her B.A. in Psychology and Ph.D. In Neuroscience from Ajou University in South Korea.
Image Above Text
Content
Jaye Han is a 2020 graduate of Duke Law. Prior to law school, Jaye worked in the nonprofit sector as a fundraiser.
During her 3L year, she worked with Prof. Ward as a Research Assistant to develop a module for 1L Criminal law courses that aims to expose 1Ls to the use of AI in law and issues related with its use.
Image Above Text
Content
Elif "Nur" Kumru is a '19 Duke Law LLM graduate and earned her LLB from Koc University Law School in Istanbul. As a Fellow in 2019-2020, Nur worked with Prof. Jeff Ward on the privacy implications of AI in an increasingly surveilled and Internet of Things connected age of Big Data, machine learning and social media. Nur specifically explored the challenges that the applications of AI, such as facial recognition, bring to the traditional ways we have protected our privacy through anonymity & consent, and how to respond to and regulate these challenges to ensure a fair and democratic society.
Nur will be pursuing a PhD in Law in fall 2020. 
Image Above Text
Content
Justin Sherman is a 2020 graduate of Duke University where he double-majored in computer science and political science. In addition to being an undergraduate fellow at the Duke Center on Law & Technology at Duke University's School of Law, he was also a Cybersecurity Policy Fellow at New America. Justin co-founded the cyber arm of the Duke Program in American Grand Strategy, and he co-Founder and past President of Ethical Tech, a nonpartisan initiative at Duke University focused on research, education, and policy development on issues of ethics and technology. His writing on technology, ethics, public policy, and international security has been published by The Washington Post, The Atlantic, Foreign Policy, WIRED, the Council on Foreign Relations, and many other outlets.
Image Above Text
Title
Jessica 'Zhanna' Malekos Smith
Content
Zhanna Malekos Smith served as the Reuben Everett Cyber Scholar in 2018-2019, a position funded through the generous support of the Everett Family Trust. Her capstone project on information warfare was selected to be presented twice at DEF CON in 2019, among other numerous national conferences.
Malekos Smith earned her BA in Russian and international relations at Wellesley College, where she was a fellow of the Madeleine Korbel Albright Institute for Global Affairs. She received her JD from the UC-Dacvis School of Law and her MA with the Department of War Studies at King's College London. She was a post-doctoral fellow in the Cyber Security Project at the Harvard Kennedy School's Belfer Center for Science and International Affairs and served as an attorney in the Judge Advocate General's Corps of the U.S. Air Force.
Image Above Text
Content
A visiting scholar from National Chiao Tung University Law School, TaiwanYen-Dun 'Carol' Wang focused her research while a Fellow in Spring 2019 on regulations concerning new technologies, such as the application of  A.I in judicial proceedings. Carol's interest in blockchain technology led to research on how to use blockchain to prevent money laundering. Her research project focused on unmanned vehicles including drones and self-driving cars.