Kathryn Webb Bradley
Associate Dean For Curriculum and Teaching Excellence
Professor Emerita of the Practice of Law
Kathryn Webb Bradley was a professor of the practice of law, the director of Legal Ethics, and the administrator for the Capstone Project at Duke Law School. She taught in the areas of legal ethics and family law.
Bradley received her B.A., magna cum laude, with Honors in Latin, and became a member of Phi Beta Kappa upon graduating from Wake Forest University in 1979. She earned her J.D. degree in 1988 from the University of Maryland School of Law, where she ranked first in her class and was admitted to membership in the Order of the Coif. She then served as a law clerk to Judge Frederic N. Smalkin of the U.S. District Court for the District of Maryland and Justice Byron R. White of the United States Supreme Court.
She joined the firm of Hogan & Hartson in 1991, was made partner in 1998, and became of counsel in 2000. Bradley worked in the firm's Washington, Baltimore, and Denver offices as a member of the Litigation Department. Her areas of practice, at trial and appellate levels, included federal and state constitutional law, higher education law, health care fraud and abuse, and general commercial law.
Bradley taught Legal Research and Writing at the University of Virginia from 2000 until 2005 when she joined the Duke Law faculty. She previously had been an adjunct instructor of Legal Writing, Constitutional Law, and Federal Jurisdiction at the University of Maryland School of Law. Between college and law school, she was a secondary school teacher in Virginia Beach, Va., and Winston-Salem, N.C.
Bradley holds membership in the American Bar Association and the Fourth Circuit Judicial Conference. She is admitted to practice in North Carolina, Virginia, Maryland, Colorado, the District of Columbia, and various federal courts.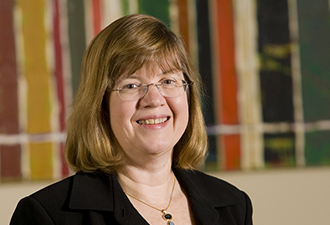 Emeriti Faculty
Academic Affairs
Central Administration