Brandon L. Garrett
L. Neil Williams, Jr. Distinguished Professor of Law
Director, Wilson Center for Science and Justice
Brandon L. Garrett, a leading scholar of criminal justice outcomes, evidence, and constitutional rights, is the inaugural L. Neil Williams, Jr. Professor of Law and director of the Wilson Center for Science and Justice at Duke Law, an initiative that brings together faculty and students to improve criminal justice outcomes. 
Garrett's current research and teaching interests focus on evidence, forensic science, constitutional rights, habeas corpus, corporate crime, and criminal law. He is the author of six books: Autopsy of a Crime Lab: Exposing the Flaws in Forensics (University of California Press, March 2021); The Death Penalty: Concepts and Insights (West Academic, 2018) (with Lee Kovarsky); End of its Rope: How Killing the Death Penalty Can Revive Criminal Justice (Harvard University Press, 2017); Too Big to Jail: How Prosecutors Compromise with Corporations (Harvard University Press, 2014); Federal Habeas Corpus: Executive Detention and Post-Conviction Litigation (Foundation Press, 2013) (with Lee Kovarsky); and Convicting the Innocent: Where Criminal Prosecutions Go Wrong (Harvard University Press, 2011). These books have been translated for editions in China, Spain, Japan, Korea, and Taiwan. For more information, visit Garrett's website.
In addition to numerous articles published in leading law reviews and scientific journals, Garrett's work has been widely cited by courts, including the U.S. Supreme Court, lower federal courts, state supreme courts, and courts in other countries. Garrett also frequently speaks about criminal justice matters before legislative and policymaking bodies, groups of practicing lawyers, law enforcement, and to local and national media. He has been involved with a number of law and science reform initiatives, including the American Law Institute's project on policing, for which he serves as Associate Reporter, and a National Academy of Sciences Committee concerning eyewitness evidence. Garrett serves as co-director of CSAFE (Center for Statistics and Applications in Forensic Evidence.) He also serves as the court-appointed monitor in the ODonnell v. Harris County misdemeanor bail reform consent decree. 
Garrett maintains online data sets relating to his research. These include:
Garrett received his BA in 1997 from Yale University. He received his JD in 2001 from Columbia Law School, where he was an articles editor of the Columbia Law Review and a Kent Scholar. After graduating, he clerked for the Hon. Pierre N. Leval of the U.S. Court of Appeals for the Second Circuit and then worked as an associate at Neufeld, Scheck & Brustin LLP in New York City. Before joining Duke Law in 2018, Garrett was the White Burkett Miller Professor of Law and Public Affairs and Justice Thurgood Marshall Distinguished Professor of Law at the University of Virginia. In 2015, he was a Visiting Fellow at All Souls College, Oxford University.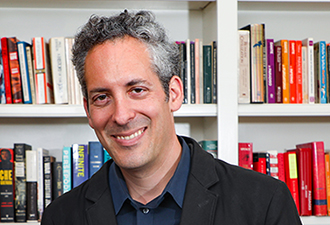 Governing Faculty
Center for Science and Justice