Dr. Nancy Lauer is a lecturing fellow and staff scientist with the Duke Environmental Law and Policy Clinic. She supervises clinic students from the Nicholas School of the Environment and ensures that the complex legal and policy matters handled by the clinic are rooted in sound science. Dr. Lauer is passionate about bridging the gap between science and policy through effective science communication and translation.
Since joining Duke Law in 2018, Dr. Lauer has worked on a wide range of environmental policy matters including drinking water quality, children's exposure to toxic chemicals, hazardous waste remediation, and single-use plastics. Dr. Lauer has contributed to the successful passage of new regulations requiring North Carolina childcare centers to test their water for lead, an effort that received the Roy Family Award for Environmental Partnership and the Mutual of America Community Partnership Honorable Mention. She has also worked with the City of Durham on measures to reduce plastic pollution through stormwater controls and reduction policies.
Dr. Lauer is a classically trained environmental geochemist with expertise in water quality, contaminant tracing, and radioactivity. Prior to coming to Duke Law, her research focused on the environmental health implications of mismanaging waste products from hydraulic fracturing, conventional oil and gas extraction, and coal combustion. Dr. Lauer's research uncovered the legacies of soil and water contamination from years of spills and inadequate treatment of oil and gas wastewater in the Bakken region of North Dakota and the Marcellus region of Pennsylvania. Her research is featured in 12 publications in leading scientific research journals, including Environmental Science & Technology, Science Advances, and Earth and Planetary Science Letters, among others.
Dr. Lauer received her PhD from the Duke Nicholas School of the Environment in 2018 and her Bachelor of Science in Geology and Minor in Environmental Science from the College of William and Mary in 2013. She lives in Durham with her husband, daughter, and rescue dog.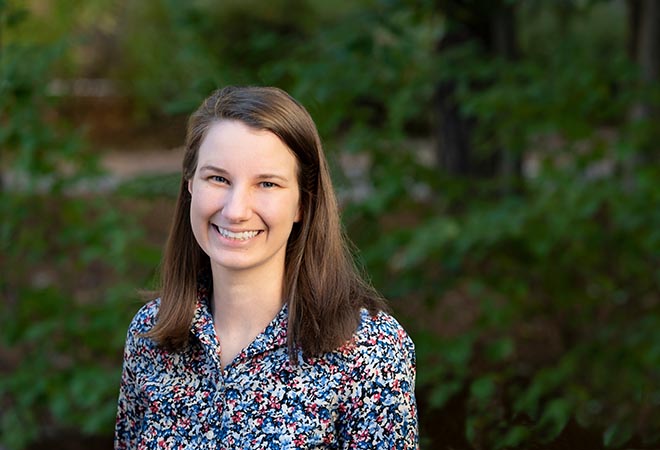 Duke Law School Clinics
Environmental Law and Policy Clinic