Sarah Powell
Clinical Professor of Law
Before joining the Duke Law faculty, Powell was a litigator and senior associate with Covington & Burling LLP in Washington, D.C., focusing on complex civil litigation and white-collar criminal defense.
Powell maintains an active pro bono practice.  She is a member of the Criminal Justice Act Appellate Panel for the U.S. Court of Appeals for the Fourth Circuit, representing criminal defendants in direct appeals.  Other representative pro bono matters include:
represented criminal defendants in both state and federal proceedings, including a successful death penalty appeal; 
assisted the Maryland Office of the Public Defender, representing a juvenile charged with armed carjacking and other matters;
represented a Nigerian refugee fleeing the threat of female genital mutilation who was granted asylum in the U.S.;  
served on a full-time pro bono assignment at the Neighborhood Legal Services Program, providing legal representation to low-income DC residents at all stages of litigation, including successfully gaining custody for a young mother in a parental kidnapping trial.
Powell received her J.D. from Duke University School of Law, where she served as a Note Editor for the Duke Law Journal.  She received her B.M., with distinction, and Master's of Music from Indiana University Jacobs School of Music.  Prior to law school she sang as an opera singer.  
Powell's professional experience informs her strong interest in legal education for practice and in lawyer professionalism.  She has written about Biglaw practice on the legal blog, Above the Law.  Her recent book on practice in a large law firm today is Biglaw: How to Survive the First Two Years of Practice in a Mega-Firm, or, the Art of Doc Review (Carolina Academic Press, 2013).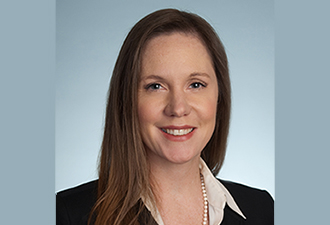 Legal Writing Faculty
Resident Faculty