New Helfer book, "Transplanting International Courts – The Law and Politics of the Andean Tribunal of Justice" explores multiple aspects of the Andean legal system
The Andean Tribunal of Justice (ATJ) is the third most active international court and the oldest and most successful of eleven transplanted copies of the European Court of Justice (ECJ). Drawing on over a decade of interviews, archival research, and case coding, Transplanting International Courts examines the ATJ's creation, doctrinal development, and contributions to the law and politics of the Andean Community. Karen J. Alter and Laurence R. Helfer evaluate the ATJ in a wider perspective, seeking to understand how transplanted supranational institutions operate in practice and the strategies that international judges deploy to navigate turbulent political environments, especially in developing country contexts.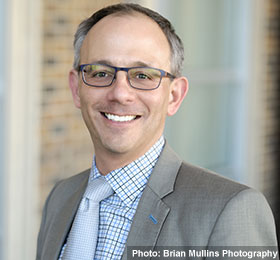 Helfer, the Harry R. Chadwick, Sr. Professor of Law, is an expert in the areas of international law and institutions, international adjudication and dispute settlement, human rights (including LGBT rights), and international intellectual property law and policy. He is co-director of Duke Law's Center for International and Comparative Law and a Senior Fellow with Duke's Kenan Institute for Ethics.