Banner
Main Content
Heading
Diversity at Duke Law is more than a statement or a goal: it is part of our educational mission. Duke Law values diversity, in the broadest sense, because the law is a field and profession that must serve and protect all members of society.
The educational experience of our students is demonstrably enriched by an exchange of ideas and experiences among students, faculty, staff, and alumni who contribute diverse perspectives. The age, ethnicity, gender, religion, sexual orientation, cultural backgrounds, educational experience, political perspectives, work experience, and physical ability or disability of each member of our community offer opportunities for us to deepen our understanding of our society and our roles as lawyers, leaders, and public servants.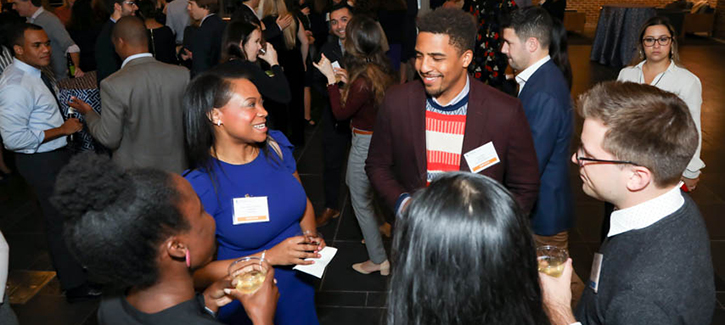 Left Side Content
For Current Students and Alumni
Ebony Bryant, Director of Diversity Initiatives, works with students, student organizations, administrators, and faculty on efforts to enhance inclusivity and diversity at the Law School. She maintains connections with minority alumni to promote opportunities for engagement with Duke Law and facilitates connections that benefit current and prospective students.
Button
Link
Right Side Content
For Prospective Students
Patrice Barley, Assistant Director of Admissions and Coordinator of Diversity Recruitment, helps in the outreach and recruit of talented candidates from diverse backgrounds in support of Duke Law's educational mission. She participates in recruitment tours around the country and facilitates the Law School's Admitted Students Weekend.
Button
Link