Banner
Main Content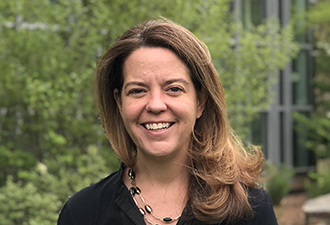 University of Virginia (JD); UNC-Chapel Hill (PhD)
Professor Brewster is the Jeffrey and Bettysue Hughes Professor of Law at Duke University School of Law. She serves as co-director of Duke Law's Center for International and Comparative Law and co-chair of Duke Law's JD-LLM Program. Her scholarly research and teaching focus on the areas of international economic law and international relations theory. Her recent publications include: "Enforcing the FCPA: International Resonance and Domestic Strategy" 103 Virginia Law Review 101 (2017); "The Market for Global Anti-Corruption Enforcement" 80 Law and Contemporary Problems 193 (2017) (with Samuel Buell); and "Pricing Compliance: When Formal Remedies Displace Reputational Sanctions," 54 Harvard International Law Journal 259 (2013). In 2017-2018, she received Mellon Foundation support for the Sawyer Seminar (with Professor Philip Stern, Duke History) which examined the status of corporations in international law.  Brewster has also taught at Harvard University where she was an assistant professor of law and affiliate faculty member of The Weatherhead Center for International Affairs, and served as legal counsel in the Office of the United States Trade Representative. She has also taught at the University of Hamburg's Institute of Law and Economics and the University of St. Gallen, and was a Bigelow Fellow at the University of Chicago Law School.

Glasgow (LLB); University College London (LLM); Edinburgh (DipLP); Leiden (PhD)
Professor Duffy is a part-time Professor of Humanitarian Law and Human Rights at the Grotius Centre of International Legal Studies at Leiden. She also runs Human Rights in Practice, an organization based in The Hague that specializes in strategic litigation before regional and international human rights courts and bodies. Positions prior to establishing her practice in 2011, included Legal Director of INTERIGHTS, Legal Officer at the International Criminal Tribunal for the former Yugoslavia, Counsel to Human Rights Watch/New York, Legal Director of the Centre for Human Rights Legal Action (Guatemala), Legal Adviser to the UK 'Arms for Iraq' Inquiry and Legal Officer in the UK government legal service. Her current areas of research span strategic human rights litigation, the interplay of human rights and humanitarian law, modern day slavery and counter-terrorism, human rights and the rule of law.
University of Sydney (LLB); New York University School (LLM)
Professor Huckerby is Clinical Professor of Law and inaugural director of the International Human Rights Clinic at Duke University School of Law. Prior to joining Duke, she served as a human rights adviser to UN Women – the United Nations Entity for Gender Equality and the Empowerment of Women – on women and conflict prevention, conflict, and post-conflict; gender equality and constitutional reform in post-Arab Spring countries; and the use of gender and human rights indicators in national security policy frameworks. Huckerby has undertaken human rights research and advocacy in the areas of gender and human rights, constitution-making, national security, human trafficking, transitional justice, and human rights in U.S. foreign policy. She has led multiple fieldwork investigations, provided capacity-building to civil society and governments in five regions, and frequently serves as a human rights law expert to international governmental organizations and NGOs, including the International Center for Transitional Justice and the Global Alliance Against Traffic in Women. She also has extensive domestic, regional (Africa, Americas, Europe) and international litigation and advocacy experience. She has written and co-authored numerous articles, book chapters, and human rights reports, and is the editor, with Margaret L. Satterthwaite, of Gender, National Security, and Counter-Terrorism: Human Rights Perspectives.

European University Institute (PhD, LLM); College of Europe (MA); Leiden Law School (LLM); Zentrum für Internationale Studien, TU Dresden (BA)
Professor Larik is Assistant Professor of Comparative, EU and International Law at the Grotius Centre of International Legal Studies at Leiden University, and also a member of Young Academy Leiden. His research focuses on EU external relations law and global governance and has received several awards.  He is the author and editor of several books, including with Oxford and Cambridge University Press. He has also published in leading international journals, including American Journal of International Law, Common Market Law Review, European Law Review, International & Comparative Law Quarterly, Survival, and Yearbook of European Law, and in leading national journals, including Nederlands Juristenblad and SEW–Tijdschrift voor Europees en economisch recht. Professor Larik provides high-level legal and policy advice and regularly appears in the international and national media.

University of Amsterdam (LLB, LLM (Law) and BA, MA (Russian)); European University Institute (PhD)
Anna Marhold is Assistant Professor at the Institute of Public Law and the Grotius Centre for International Legal Studies at Leiden University. Her specialization is international economic law, with a particular focus on international trade law at the intersection of energy and environmental regulation. Anna has published widely in the field of international economic, trade and energy law and EU external trade relations. Her forthcoming monograph titled Energy in International Trade Law: Concepts, Regulation and Changing Markets (Cambridge University Press) examines energy regulation in international trade law against the backdrop of energy markets that have radically changed over the past decades.
University of California, Berkeley School of Law (JD, PhD); Stanford University (MA, BA) 
Professor Meyer is the Richard Allen/Cravath Distinguished Professor in International Business Law at Duke University School of Law. He is co-director of Duke Law's Center for International and Comparative Law, and also serves on the Board of Editors of the American Journal of International Law and is an elected member of the American Law Institute. As an expert in international law and U.S. foreign relations law, Meyer's research examines the factors that influence the design, implementation, and evolution of international legal institutions, as well as the role of the constitutional separation of powers in U.S. foreign policymaking. Professor Meyer's work has appeared in the Columbia Law Review, the University of Pennsylvania Law Review, the California Law Review, the Journal of Legal Analysis, and the American and European Journals of International Law, among others. He is the author of Goldilocks Globalism (with Andrew T. Guzman), forthcoming from Oxford University Press, The Green Steel Deal (with Todd N. Tucker), and the editor (with Harlan Grant Cohen) of International Law as Behavior, from Cambridge University Press. He has testified before the U.S. Senate Committees on Foreign Relations and the Judiciary and has served both as counsel and as an expert in international arbitrations and in cases raising international and foreign relations law issues in U.S. courts. The European Union has named Meyer to its list of possible chairpersons for arbitrations and trade and sustainable development disputes.
University of Chicago (JD, AB)
Professor Schmalbeck is the Simpson Thacher & Bartlett Professor of Law at Duke University. He has also served as dean of the University of Illinois College of Law, and as a visiting professor on the University of Michigan and Northwestern University law faculties. His recent scholarly work has focused on issues involving non-profit organizations, and the federal estate and gift taxes. He has also served as an adviser to the Russian Federation in connection with its tax reform efforts. The fifth edition of his federal income tax casebook, co-authored with Lawrence Zelenak, was released by Aspen Publishers in 2018. Prior to beginning his teaching career, he practiced tax law in Washington, DC.
University of Groningen (PhD); Rey Juan Carlos University, Spain (Master of Laws, LLM); Autónoma de Bucaramanga University, Colombia (Bachelor of Laws, LLB)
Professor Mosquera Valderrama is Full Professor of Tax Governance and PhD Dean at Leiden Law School (Leiden University), the Netherlands. She is also the  EU Jean Monnet Chair Holder on the topic EU Tax Governance (EUTAXGOV), and Lead Researcher of the European Research Council (ERC) Funded Project that investigates Global Tax Governance (GLOBTAXGOV).   She received her PhD (cum laude) in 2007 in the Netherlands. She was also a Fulbright Scholar (PhD research) at New York University, and the University of Florida (Gainesville), in the United States. Before joining Leiden, she was working as  tax adviser (PwC, Hamelink & Van den Tooren), lecturer (University of Utrecht, Erasmus University, the Hague University of Applied Sciences), and postdoctoral researcher (International Bureau of Fiscal Documentation  IBFD), the Netherlands.