1850-1882: Braxton Craven
Braxton Craven, President of Normal (later Trinity) College, in Randolph County, North Carolina, the predecessor of Duke University, inaugurated lectures on Political and Natural Law as part of a liberal arts curriculum. In 1855 these were replaced by lectures on Constitutional and International Law. In 1865 the Law Department was established as one of eleven academic departments in Trinity College; in 1868 a separate School of Law was organized to offer professional training. The School of Law closed and legal instruction was discontinued following President Craven's death in 1882.
1891-1894: A. C. Avery
Trinity College moved from Randolph County to Durham in 1891, and the School of Law reopened with Justice A. C. Avery of the North Carolina Supreme Court as its Dean. No undergraduate work was required for admission to the two-year program leading to the LLB degree. The Law School closed for financial reasons in 1894, and legal instruction was again discontinued.
1904-1927: Samuel Fox Mordecai
In 1904 James Buchanan Duke and Benjamin Newton Duke provided the endowment to reopen the School of Law, and Samuel Fox Mordecai, a Raleigh attorney and part-time law teacher at Wake Forest College, was appointed Senior Professor of Law. In 1905 Professor Mordecai who had been named Dean, initiated a reorganization of the School of Law: two years of pre-law study were required for admission to the three-year program leading to the LLB degree, and the case method was adopted as the basis of instruction. In 1924 Duke University was created, and Trinity College became its undergraduate school for men.
1927-1930: W. Bryan Bolich (Acting Dean)
W. Bryan Bolich was named Acting Dean after Dean Mordecai's death. In 1927 the School of Law moved from the East Duke Building into the Carr Building on the newly rebuilt East Campus. That same year Miriam Cox, a Duke Woman's College graduate and court reporter, became the first woman student admitted to Duke Law School.
1930-1934: Justin Miller
In 1930 Justin Miller, Dean of the Law School of the University of Southern California, was appointed Dean. During Dean Miller's tenure the School of Law moved into its new building on the West Campus, the faculty was substantially enlarged, clinical legal education was introduced into the curriculum, and graduate programs leading to the LLM and SJD degrees were created. In addition, the Duke Bar Association and the Duke Chapter of the Order of the Coif were established, and Law and Contemporary Problems began publication.
1934-1947: H. Claude Horack
Professor H. Claude Horack became Dean when Dean Miller accepted an appointment in the Roosevelt administration. During World War II many faculty members left for wartime service, and student enrollment dropped precipitously. The law schools of Duke and Wake Forest combined to conduct a unified operation in Durham for the duration of the war.
1947-1949: Harold Shepard
After Dean Horack's retirement Professor Harold Shepard was appointed Dean. In 1948 the Duke Law Alumni Association was established. The Prolocutor, a yearbook, appeared for the first time in 1949 (it was published until 1962).
1949-1950: Charles L. B. Lowndes (Acting Dean)
When Dean Shepard resigned to accept an appointment to the Stanford Law School, Professor Charles L.B. Lowndes was named Acting Dean.
1950-1956: Joseph A. McClain, Jr.
Joseph A. McClain, Jr., a St. Louis attorney and former Dean of the Mercer University School of Law, was named Dean in 1950. The Law School building had become too small, and lacked space to house the Law Library collection (by now more than 100,000 volumes). In 1951 Dean McClain received a commitment of $250,000 from the University Trustees towards a new, modern law building. The Duke Bar Journal (renamed the Duke Law Journal in 1957) began publication that same year, under the supervision of faculty advisor Prof. Robinson O. Everett.
1956-1957: Dale F. Stansbury (Acting Dean)
Dean McClain resigned to return to private practice, and Professor Dale F. Stansbury became Acting Dean.
1957-1966: Elvin (Jack) Latty
Professor Elvin R. (Jack) Latty, who became Acting Dean in 1957, was appointed Dean in 1958. During his administration the World Rule of Law Center (later called the Rule of Law Research Center) was established by Arthur Larson (1959), the first African-American students were admitted (1961), and the School of Law moved into its new building on Towerview Road and Science Drive. Earl Warren, Chief Justice of the United States, was the principal speaker at the dedication ceremony on Law Day, 1963.
1966-1968: F. Hodge O'Neal
When Dean Latty resigned to return to teaching, Professor F. Hodge O'Neal was named Dean. To protest the North Carolina Bar Association's denial of membership to an African-American graduate of the Law School, the faculty voted in1966 to sever ties with the Bar Association until applicants were accepted without discrimination based on race (relations resumed in 1969).
The MD/JD program, the Law School's first joint degree program, was inaugurated in 1967 under co-sponsorship with the Medical School. This program was followed in later years by joint degree programs with the Business School, the Institute of Public Policy, the School of the Environment, the Engineering School, and the Graduate School.
1968-1970: A. Kenneth Pye
Dean O'Neal resigned to return to teaching and research in 1968, and was succeeded by Professor A. Kenneth Pye of Georgetown Law School. During Dean Pye's administration the JD degree replaced the LLB as the basic professional degree, small-section instruction was introduced in conjunction with an intensive research and writing program in all first-year courses, and the Legal Aid Clinic, which had closed in 1959, was re-activated. Dean Pye returned to the Law School to serve as Dean again from 1973-1976.
1971-1973: Joseph P. Sneed
When Dean Pye resigned to become Chancellor of the University in 1970, Professors Latty, O'Neal, and Shimm were constituted as an Executive Committee to administer the Law School until Professor Joseph T. Sneed of Stanford Law School, who had been named Dean, arrived in 1971. Clinical legal education was reintroduced into the curriculum in 1972.
1973-1976: A. Kenneth Pye
Chancellor Pye resumed the deanship when Dean Sneed resigned to become Deputy Attorney General of the United States. In 1973 the Duke Endowment established the William R. and Thomas L. Perkins Professorship, the first faculty chair at the Law School, to be followed over time by a number of endowed professorships.
1976-1977: Walter E. Dellinger III (Acting Dean)
Dean Pye again became Chancellor of the University, and Professor Walter E. Dellinger III was named Acting Dean. In 1977 the first electronic search service became available in the Law Library, and the Barrister Donor Society, established to honor key benefactors whose generous gifts enable the School to continue its commitment to excellence in education and research, was founded.
1978-1988: Paul Carrington
Professor Paul D. Carrington of the University of Michigan Law School was named Dean in 1978.
While Professor Carrington was Dean, Duke Law Magazine (1982) and Alaska Law Review (1984) began publication, and students under faculty supervision assumed major editorial responsibility for Law and Contemporary Problems. The JD/LLM (International and Comparative Law) degree program, the first of its kind in the country, began in the1985-86 academic year, and the LLM program for foreign-trained lawyers was expanded and has rapidly grown since. In 1986 an online catalog was installed in the Law Library. That same year the Duke Summer Institute in Transnational Law was inaugurated in Copenhagen (later moving to Brussels (1991) and then to Geneva (1997)).
1988-1999: Pamela B. Gann
In 1988 Dean Carrington resigned to return to teaching, and Professor Pamela B. Gann was named Dean. During her tenure three new journals began publication: Duke International and Comparative Law Annual (1988; renamed Duke Journal of International and Comparative Law in 1990), Duke Environmental Law and Policy Forum (1991), and Duke Journal of Gender Law and Policy (1994). A voluntary Pro Bono program was established in 1991, and the Center on Law, Ethics, and National Security was founded in 1993. A new legal research and writing program, which integrated the research and writing components of the course, was introduced in 1994. In 1995 the Duke Asia-America Institute in Transnational Law in Hong Kong and "Dedicated to Durham" were inaugurated, clinical education at the Law School was revived with the Death Penalty Clinic, and the Law School website was launched.
Between 1989-1999 the Law Library was remodeled, a new addition to the Law School was constructed, and three large classrooms, containing state-of-the-art technology, were added.
1999: Clark C. Havighurst (Interim Dean)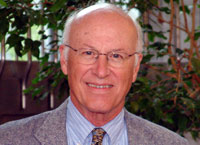 Dean Gann resigned to become President of Claremont McKenna College in Claremont, California, and Professor Clark C. Havighurst was named Interim Dean. By 2000 standard instructional technology included sophisticated teaching consoles; many classrooms also had access to video conferencing equipment.
2000-2007: Katharine T. Bartlett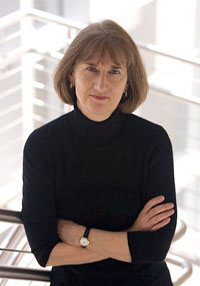 Professor Katharine T. Bartlett was named Dean in 2000. During her administration Duke Law & Technology Review (DLTR) (2000) and Duke Journal of Constitutional Law & Public Policy (2006) were launched. Seventeen new faculty members were hired between 2000-2005 in the strategic areas of Science and Technology Related Fields(e.g., intellectual property and biotechnology), International and Comparative Law, Business and Finance, and Constitutional Law. In 2002 the "Great Lives in the Law" lecture series was inaugurated, bringing to the Law School speakers such as William H. Rehnquist, Sandra Day O'Connor and Janet Reno. The Duke Blueprint for Lawyer Education and Development, a codification of the guiding principles upon which students are encouraged to focus during law school and throughout their careers, was promulgated in 2002. Ambitious building construction and renovation projects, including the addition of a 30,000 square foot wing to the Law School to provide new offices for faculty, program centers, clinics, and journals are completed in 2005.
2007- : David F. Levi
Dean Bartlett resigned to return to teaching and research at the end of 2006-2007 academic year, and was succeeded by the Honorable David F. Levi, Chief U.S. District Judge of the Eastern District of California.
The Phase III of the building project, adding the Star Commons events center and renovating the library, is completed in August 2008.
The Center for Criminal Justice and Professional Responsibility is established in 2007, and The Duke Law Forum for Law and Social Justice is launched in 2008.