Duke Law students forge connections in virtual Cutler Fellows Program
Heading
The annual program, convened online this year, brings together top law students and leading professionals in international law and public service for networking and mentoring.
Four Duke Law students joined 49 peers from 13 other leading law schools to explore the future of public and private international law in March through the Salzburg Cutler Fellows Program.
Alshaymaa Alharbi LLM '21, who received her law degree in Saudi Arabia, Alex Bednar JD/LLM '21, James Lavery JD/LLM '21, and Hayley Lawrence JD/LLM '21 were chosen for this year's cohort of Cutler Fellows based on academic excellence and their interest in international and public interest law. Rachel Brewster, the Jeffrey and Bettysue Hughes Professor of Law, served as their faculty advisor.
The Salzburg Cutler Fellows Program annually gives law students from across the U.S. the opportunity to engage with prominent legal professionals, public servants, and leaders in international law and public service, and build connections across school networks as well as with the wider international Cutler Fellows network. Convening online for the first time in its nine years, the program took place over six sessions from March 11 to 27, rather than its usual in-person weekend in Washington, D.C.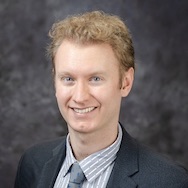 "The Cutler Fellows program was an unrivaled opportunity to network with leading academics and practitioners in the international law space," Lawrence said. "As someone interested in a career in legal academia, the conference also gave me insights into what life as an academic looks like. It was a wonderful experience."
Fellows discussed their personal ambitions and potential career routes in international law with mentors from The World Bank, New Markets Lab, Rock Creek Global Advisors, the International Monetary Fund, Equality Collective, and the Office of Human Rights & Refugees in the U.S. Department of State. 
They also presented research papers on topics including cyberespionage, refugee rights, and the interaction between international law and environmental sustainability and received feedback from other students and experts within subspecialties of international law.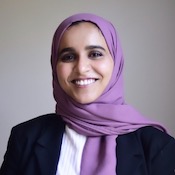 Speakers included Zeid Ra'ad Al Hussein, professor of law and human rights at Penn Law, a former Jordanian diplomat, and current president and CEO of the International Peace Institute; Susan Biniaz, the senior fellow for climate change at the UN Foundation and previously lead climate lawyer for the U.S. Department of State; William Burke-White, professor of law at Penn Law and a leading expert on U.S. foreign policy, multilateral institutions, and international law; and John B. Bellinger III, partner at Arnold & Porter and former legal adviser to the U.S. Department of State and National Security Council. Burke-White and Harvard Law School professor Mark Wu served as faculty co-chairs for this year's program.
Bellinger and Biniaz discussed the creation of the Paris Climate Agreement and the Biden administration's move to rejoin it, and Al Hussein spoke candidly about his previous role as the UN High Commissioner for Human Rights and the "diplomatic art" of human rights advocacy. "The power of human rights is immense when wielded properly," he said.
The 2021 cohort of Cutler fellows hailed from Canada, China, Ghana, Mexico, Sweden, Taiwan, Turkey, the U.S., and others. They are current students at the law schools of the University of Chicago, Columbia University, Cornell University, Duke University, Georgetown University, Harvard University, University of Michigan, New York University, Northwestern University, University of Pennsylvania, Stanford University, UC Berkeley, the University of Virginia, and Yale University.
Established in 2012, the Salzburg, Austria-based Cutler Fellows Program annually honors the legacy of Lloyd N. Cutler, White House General Counsel to U.S. Presidents Carter and Clinton. The program has more than 350 alumni around the world.
"Being a Salzburg Global Fellow is a life-long learning and problem-solving opportunity," said Stephen L. Salyer, president and CEO of Salzburg Global Seminar, at the program's conclusion. "We look forward to working with you and continuing these connections in the future."