PUBLISHED:
September 02, 2014
Postcards from the practice: Duke Law students write about their summer associate experiences
A law student's work doesn't end when the summer starts. While some worked stateside in public interest and government offices, others worked as summer associates in foreign law firms.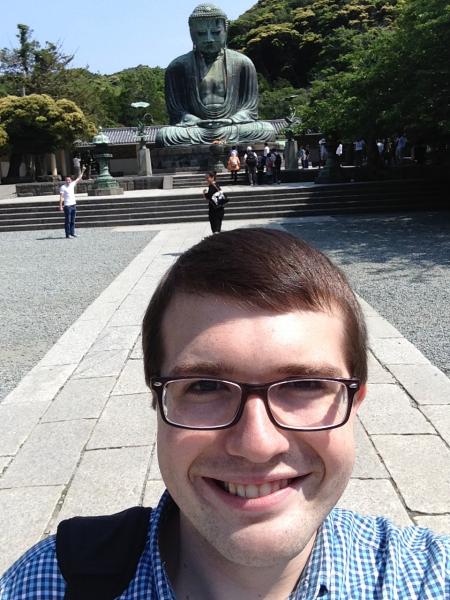 Coming to Tokyo was a bit of a leap of faith for me because I spoke no Japanese, had never even been to Asia, and lived most of my life in small towns — it was well outside my comfort zone. AIK [Abe Ikubo & Katayama] has already proven to be an excellent firm for international and cross-border experience. I'm currently working on a memo about a recent SCOTUS case to help out lawyers advise our Japanese clients who do business in the US. It is very much the sort of cosmopolitan practice for which I was looking.
- Jim Simpson JD/LLM '16
---
Being in Rome is amazing because you are reminded of the city's rich history everywhere you walk. It's pretty incredible to pass ancient ruins on your way to work each day. I chose to work at IFAD [International Fund for Agricultural Development] because I wanted experience working abroad among attorneys from all different cultures and backgrounds. IFAD has been a very rewarding opportunity, as I have had the chance to work on negotiations and grants with different countries and large corporations. This summer, I hope to fully take advantage of working in a legal setting dealing with real-life situations and clients, and plan to try and be exposed to as many different areas of practice as I can.
- Koeun Lee '16
---
From my very first week at Duke Law, it became clear to me that the legal profession demands lawyers to not only provide the best legal representation possible to clients but also address the needs of socially impaired classes. My summer at Jones Day allowed me fulfill both of these professional aspirations in the course of just eleven weeks. Most of my work involved major Latin American transactions and, because there were only two other associates in the office, a lot of responsibilities fell on the summers. While this experience was incredibly valuable, I am most proud of my involvement in a pro bono project quite a ways from Miami, in San Antonio. During my final review, the office's Partner-in-Charge informed me that the firm was sending Spanish speaking associates and partners to San Antonio to help conduct intake interviews to the thousands of migrant children that had arrived at the border. He asked me join them. I agreed and departed the next day for Lackland Airforce Base in San Antonio, together with the Miami Partner-in-Charge, an associate and another Summer Associate. During the following two weeks, I interviewed around fifteen children per day. The interviews sought to determine whether a child had a valid legal claim to remain in the US.
- Eduardo Leal '15
---
After I got over the heat and humidity, I was immediately intrigued by Montgomery, Alabama. It is so full of history and I felt it as soon as I arrived. It's hard not to. The Dexter Avenue Baptist Church, where Martin Luther King Jr. was the pastor and helped organize the Montgomery Bus Boycott, is literally separated by one building from the first White House of the Confederacy, which inspires so many emotions. Montgomery is a place that forces you to confront America's history, which as someone who's working to earn her Masters in History, I welcome. And to work at the Equal Justice Initiative [EJI] doing death penalty litigation and working on issues of race, poverty, and inequality in the shadows of these places is poetic and it's absolutely inspiring. I hope to learn how to educate others about our history in ways that inspire dialogue and a desire to change.
- Judea Davis JD/MA '15
---
Working at Credit Suisse this summer has been transformative – both professionally and personally. I have developed relationships that will stay with me throughout my career, and I have seen how the work I do impacts our Investment Banking business. Here, Summer Associates are given ample opportunities to interact with senior staff and partner law firms. Beyond our routine tasks and assignments, we are encouraged to meet people, ask questions, and learn how our daily work fits within the Firm's overarching business. These opportunities may take the form of professional development workshops or networking receptions. Or they may be more casual, such as lunch or coffee with a colleague. Simply, this summer has been a phenomenal introduction to the New York City legal market and the legal and business aspects of working at a global banking institution.
- Trevor Kiviat JD/LLMLE '16
---
The great thing about working with a professional sports franchise is that the work is an intersection of the law in so many different avenues. I have had the opportunity to spearhead one of our many sponsorship agreements by revising and updating the agreement and working with our sponsor's opposing counsel in producing an agreement that both our sponsor and the [Minnesota] Vikings could be comfortable with. One of the larger projects I have worked on has been the conversion of several part-time employment contracts (doctors, etc.) to independent contractor agreements.
- Lauren Vickers '16